We invited DJs/Producers Ry Toast, Step1, Javin, Shortee, Bella Fiasco, and Mona Lisa to particpate in a panel this community has never seen before. From BJIOS students to other working ladies in our industry, all came through eager to hear about these ladies' experiences, what it's like overcoming adversities in our industry, and sound advice on how to maneuver through a field like ours.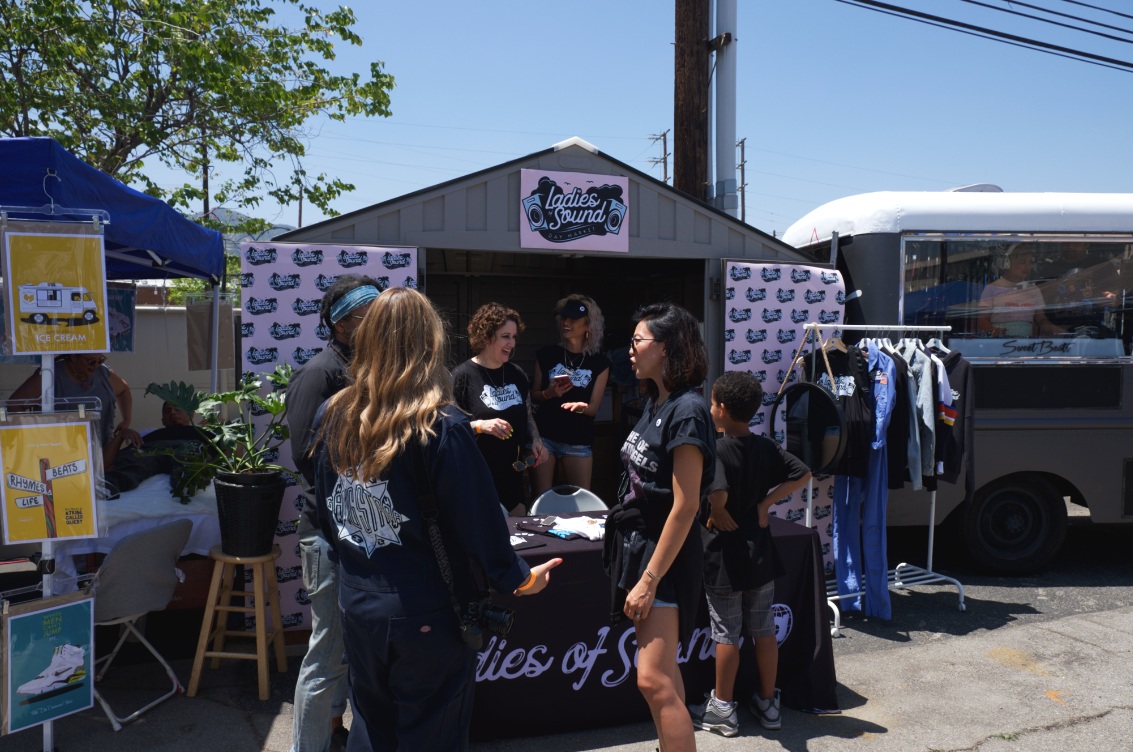 Yes! We did that too! All of our vendors were local women-owned businesses. From artists to fashion lines, from skin-products to vinyl collectors. We carefully curated a market to tend to all the special women in our community. We also had students DJing all day in the Sweet Beats LA DJ Truck!
DJ Bella Fiasco sits down with LA's very own DJ Carisma for an intimate Q&A in front of a live audience. From listening in on her journey to the top, to being a huge part of LA's soundtrack, to balancing her career while being a working mom.
At the end of the day, we're in the field of music, dancing, and partying! What else do you get when you bring a whole bunch of DJs together?! We've celebrated BJIOS graduations, first gigs, birthdays, and a ton of those "just cause we can!" parties. Did someone say vodka-cran?!